With our many years in the industry, we have gained a good insight into the small details of hosting an event that might be overlooked in your planning, especially regarding your entertainment plans.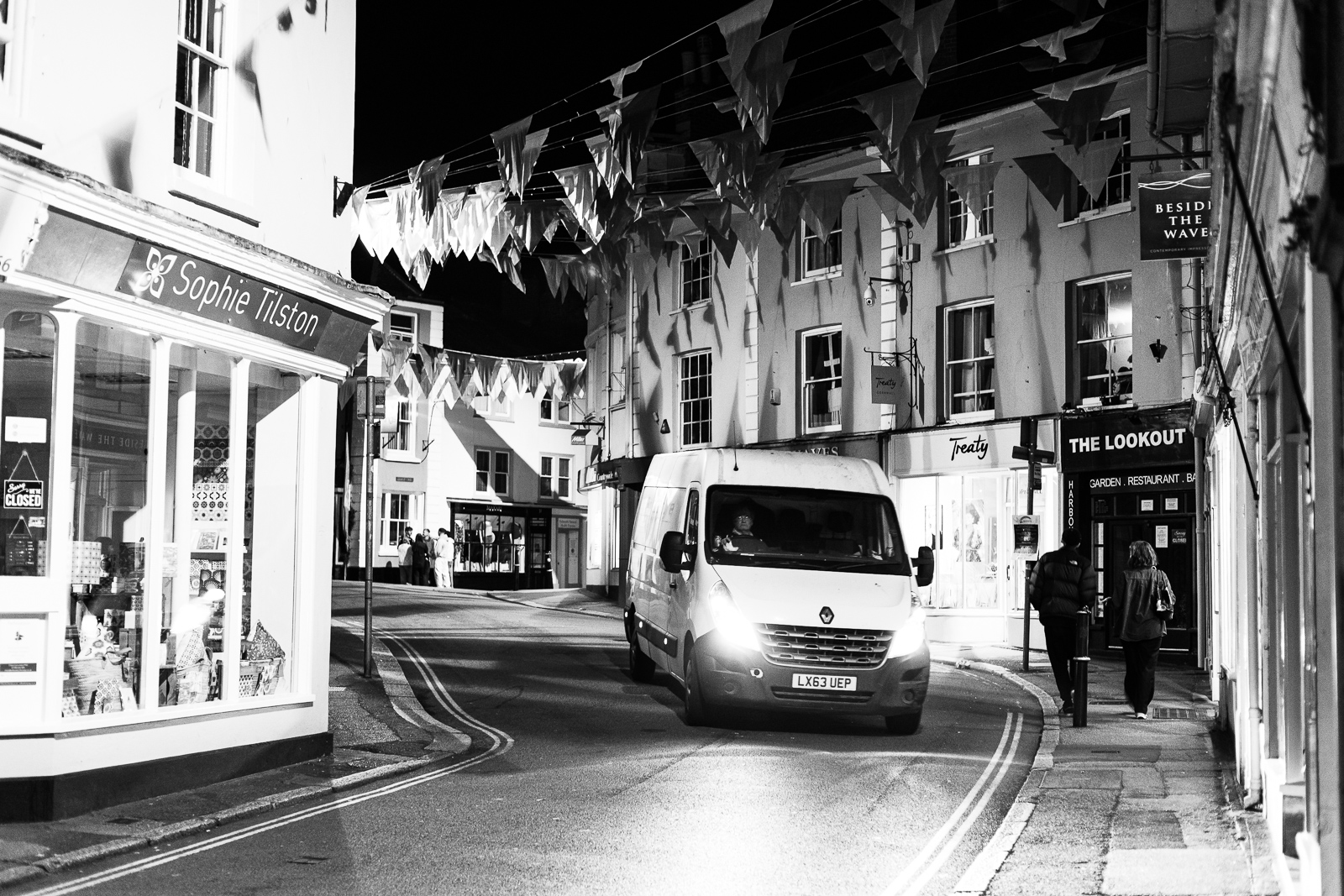 The Venue
Our usual mode of transport is a large van, so access to your venue will need to be considered. The vehicle would be placed as close as possible for loading and unloading, but can be moved to another location when not in use. We do like to keep the vehicle relatively close-by, though, as it means we would have easier access to backup equipment in the unlikely event there is an issue with any part of our main rig.

Most venues will be used to having entertainment providers visit them and might have specific locations within rooms where they usually set up their equipment. Ideally this location should have access to regular 13A power sockets without requiring the use of long extension cables, and these should be maintained in a good condition. For safety reasons we will not use any power sockets which appear visibly damaged in any way.

Our equipment is very modular, so we can and do fit into a wide variety of venue sizes, but if your venue has limited space please do let us know so we can prepare in advance. This might mean a visit to the proposed location prior to your event to help us decide the best way to support your event.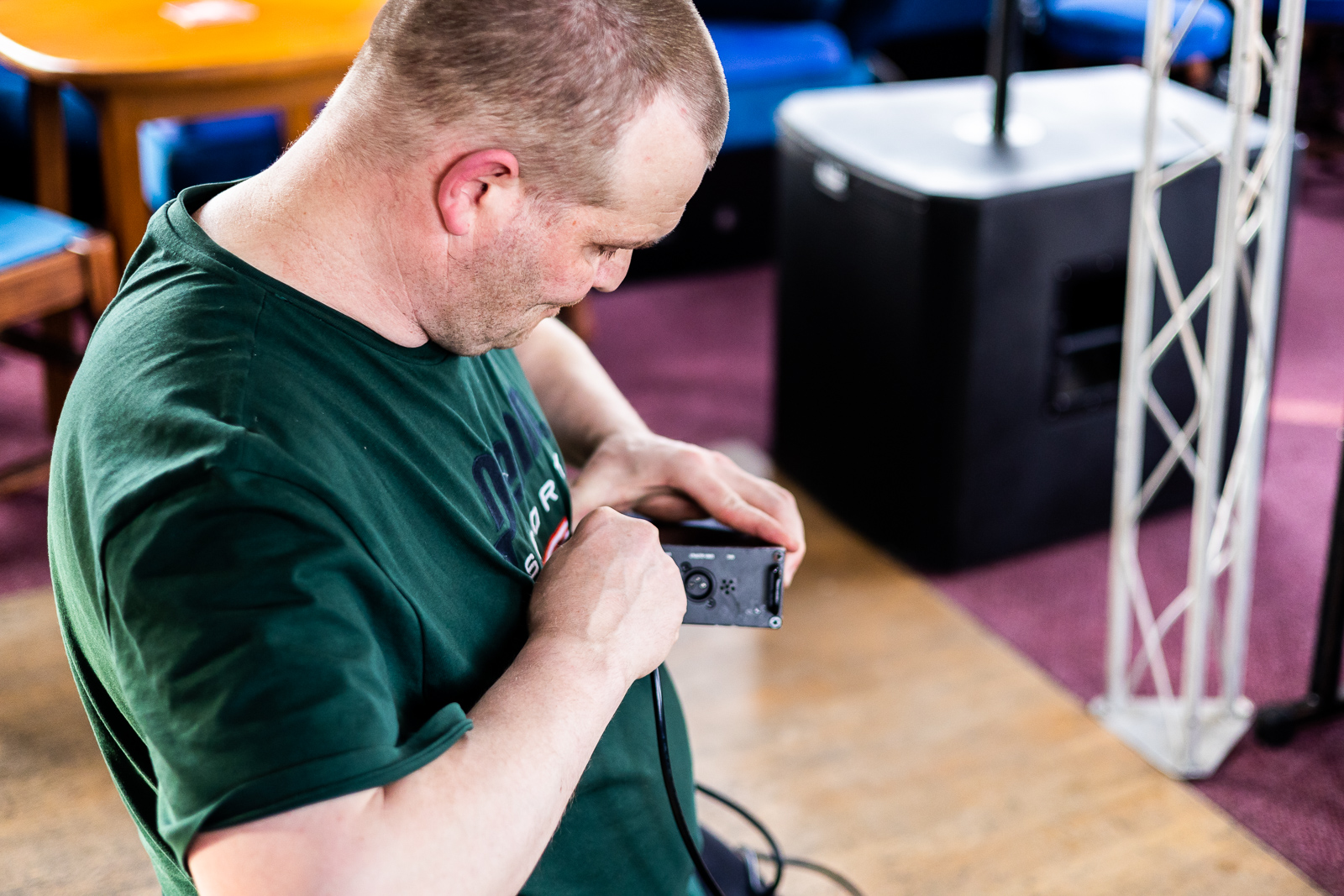 Setting Up / Packing Up
Depending on the type of event and amount of equipment required, as well as any specific load-in/load-out requirements of a venue, we may need access to your venue several hours before an event is due to start and after it finishes.

A clear path from the entrance to the performance space is required, with space allowances for outsized equipment like long stands and trusses. If you're unsure about access to a potential venue, please get in touch - we have experience performing in many venues with difficult access and may have solutions to get around any issues.

If children are present during our set up/pack up phase, we please ask that they be kept well clear of our area to ensure their safety. A lot of our equipment is heavy, and before everything is fully put together and secured there may be loose cables and other equipment which could cause a trip hazard.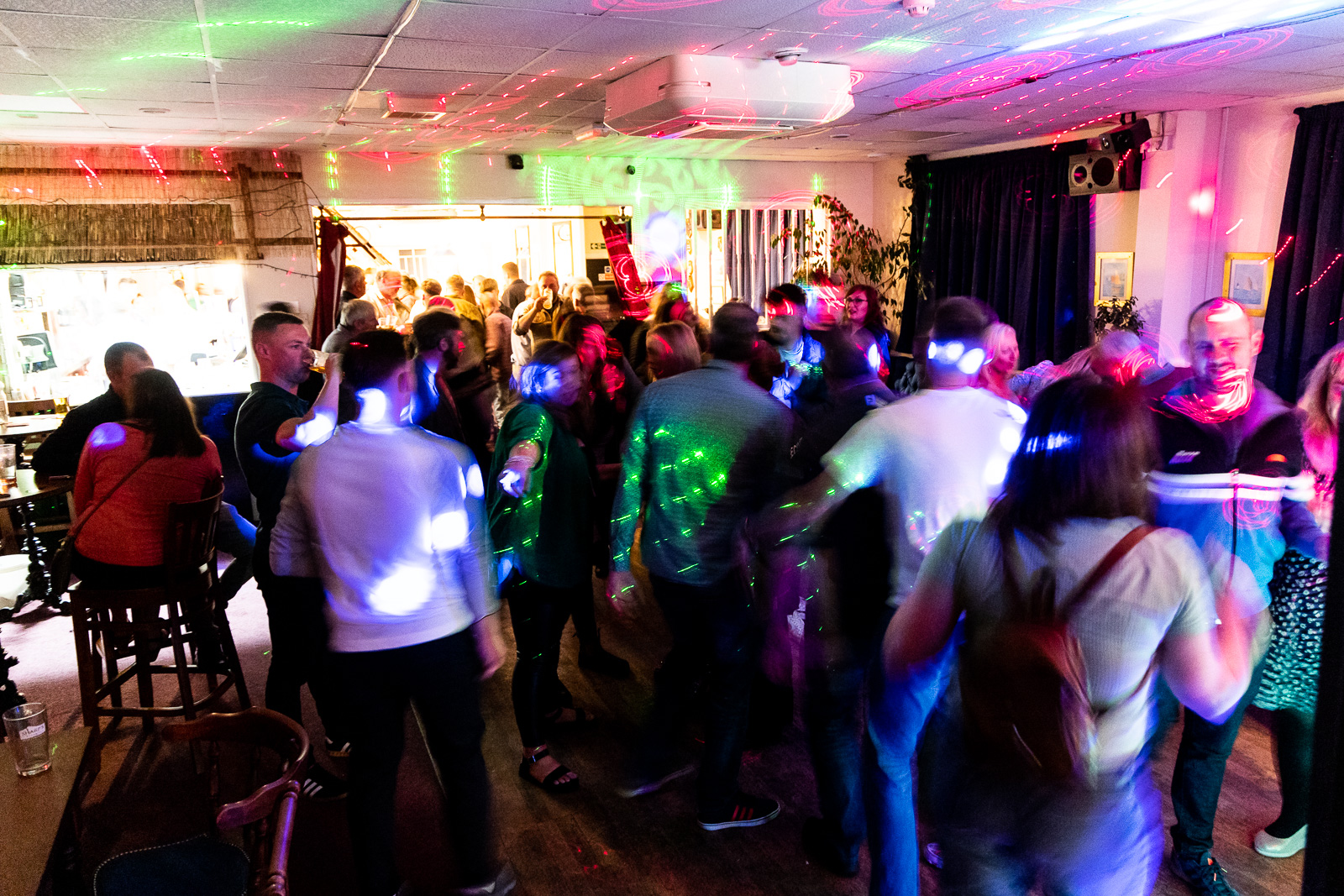 The Event
There are a few steps you can take in preparation for your event to run as smoothly as possible. Make sure to communicate with us as much as possible in terms of what you will need us to provide.


You can let us know any specific music you would like us to play, or not to play - this can be in a basic text format, or as a playlist on Spotify or a similar site (as long as we can access it without needing a subscription!). Alongside specific songs, artist and genre suggestions can be very useful. While we'll always avoid playing music that you have told us not to play, many guests will enjoy and request music that might not have been on your original list, so please don't get too worried if we occasionally play something a bit different!

If there are breaks in your event, ie for refreshments, let us know when this will happen and whether you'd like for us to play background music at a lower volume.

We often work at events where there are multiple entertainment providers - bands, singers, magicians, comedians, and a plethora of others. We are happy to work alongside other performers but it is always good to check that there is enough space for all of us to be present at the same time, and whether any other performers would need to plug into our sound system. This is always easier to arrange when we know in advance, so we can prepare extra cables and inputs.